MESSAGE FROM THE PRESIDENT
Dear TiE DC Friends:
Thank you for tuning in to another edition of our quarterly newsletter! I hope you and your families are all doing well in these challenging times. Together the board has worked hard to serve our membership community through relevant programming, facilitating connections and mentoring sessions, and providing leadership development opportunities.  You will also find various initiatives being taken by TiE at a global level to continue to bring value to our charter member community.
In this quarter's newsletter, our focus is on the important topic of inclusivity and diversity. TiE supports the rising voices that are calling for reforms to eliminate systemic racial bias and the resulting inequity. We believe that entrepreneurship is a powerful force to address economic inequity. Some of our TiE chapters in the US have ongoing initiatives to reach out to discriminated and under-represented communities.
Inspired by the recent protests, TiE DC wants to be an active change agent in facilitating the education around inclusivity and promoting change amongst our business startup community. Please join us for an insightful discussion on September 22 with successful business leaders from our Black Community as they share their experiences and guide us all through these un-precedented times.
Also, as part of the TiE DC Inclusivity & Diversity initiative, this September, we are offering several opportunities to welcome founders, CEOs, and leaders from the black community to join TiE DC in various capacities. Please find more details on the initiative, as well as the upcoming event below.
Together, we strive to create a more just, equitable, inclusive, and resilient city, state, and nation.
We look forward to your support, feedback, and regular participation.
Sincerely,
Manish Malhotra
TiE DC President
---
TiE DC COMMUNITY SUPPORT
Several of TiE DC's board member companies partnered with the nonprofit organizationSevatruck Foundation to serve hot meals to the underserved and low-income DMV communities disproportionately affected by the pandemic. If you or your company wants to set up a corporate program for a few days or weeks or more, reach out to us, and we will be happy to get you connected with the Sevatruck team. You can also donate towards this noble cause by clicking here.
---
UPCOMING EVENTS
August 27th, 12-1pm EDT
TiE DC & Harvard Business School Club of Washington, DC Presents: The Data Dilemma: Data is Growing Exponentially, Business Dynamism is Slowing – Why?
The world's stock of data continues to grow exponentially. Driven by a wide range of new technologies and new business models, from AI, business analytics and machine learning, to new service revenue models and cloud data migration, estimates for data growth rates vary from an average of 20-30% per year, to almost 60% a year. The most recent estimate by Seagate and IDC, is the global datasphere will grow from 33 zettabytes in 2018, to a staggering 175 zettabytes by 2025.  The exponential growth of data has ushered in a number of paradoxes.
Data growth is driving increasing investment in information technology (IT) spend and ICT asset stock accumulation,  yet aggregate economic productivity, globally and by country, fell in the early 2000s, and has remained low ever since.  Business dynamism, an economic index measuring the entry and exit rates of new firms, a measure shedding light on the sources of innovation and net job creation in the economy, has been declining since the 1980s, strikingly so since the 2000s.
These aggregate shifts manifest themselves in a pattern of empirical regularities: adding to the declining entry rate of new businesses, the job reallocation rate, and the net labor share in business dynamism have also been decreasing. Yet the profit share, market concentration, and markups across the technology sector have all been increasing.
Why?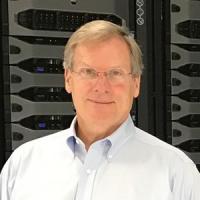 GUEST SPEAKER: James Short, Ph.D.
Lead Scientist at the San Diego Supercomputer Center
Dr. Short is Lead Scientist and co-founder of the Center for Large Scale Data Systems (CLDS) at the San Diego Supercomputer Center. He has taught business strategy, management information systems, and communications theory at the London Business School, Theseus Institute, and the MIT Sloan School of Management. He was also a Belfer Fellow at the JFK School of Government at Harvard University. His current work focuses on topics in data risk and valuation, data growth and business analytics. He holds S.B., S.M. and PhD degrees from MIT.
---
September 22th, 12-2pm EDT
TiE Diversity Event
Inspired by the recent voice, protests and discussions of racism, TiE DC wants to be an active change agent in facilitating the education of and promoting change amongst our business startup community. Please join us for an insightful discussion with successful business leaders from our Black Community as they share their experiences and guide us all through these un-precedented times.
Keynote: Delali Dzirasa, Founder & CEO Fearless
Delali Dzirasa is the CEO and founder of Fearless, a full stack digital services firm in Baltimore, Maryland with a mission to create software with a soul - tools that empower communities and make a difference. For 10+ years, Delali has been the de facto leader of Fearless, first as our founder and now as CEO. In addition to shooting for the stars when it comes to ideas and living the Purple Cow principle, Delali sets the vision for Fearless. His passion and entrepreneurial spirit started as a kid when he used to knock on doors and offer to cut grass, mow lawns, wash cars or walk dogs.
Panelists Include:
Joe Beal
Managing Director
Accenture Federal Services
Karoom Brown
CGO, OptumServe
CEO, OptumServe Technology Solutions
Marilyn Crouther
CEO & Principal
Crouther Consulting LLC
Hannibal S. Jackson
CEO
Y-Tech LLC
---
RECENT EVENTS RECAP
On Thursday, August 6 TiE DC celebrated Women Who Inspire to 100+ attendees. After an invigorating and inspiring talk from Kay Koplovitz (Co-founder & Chairman, Springboard Growth Capital and Springboard Enterprises, Founder & former Chairman & CEO, USA Networks), TiE hosted a distinguished panel with Bobbie Kilberg, Molly Shea, Ann Ramakumaran and Kathryn Freeland.
---
WEBINAR
On Tuesday, June 16th, leading business movitivator Steve Farber presented an invigorating seminar to TiE Charter Members and colleagues.
TiE STARTUP MENTORING
With nearly 300 registrants, TiE DC Startup Mentor event was a bustling affair. This event featured 20+ Startup companies who were mentored by leading business leaders in the DC area.
---
NEW CHARTER MEMBER BENEFITS
Opportunity Network
We are proud to announce our association with the Opportunity Network (ON). As a part of this association, our Charter Members now have an additional benefit. By virtue of being an active Charter member of TiE, you have the option to enroll on the TiE Network, powered by Opportunity Network for free. This will give you access to transact business not just within the TiE ecosystem but other members listed on their platform.
Through this private business network, firstly you will be able to connect with your fellow TiE Charter members across the world and seek new opportunities for the growth of your business. Additionally, as a decision-maker of a company with revenues or an individual with liquid assets above US$ 2.5 Million, you will receive access to Opportunity Network, one of the largest global deals networks for verified CEOs, and you will be able to transact business across the globe.
Apart from the 2500+ Charter Members within the TiE ecosystem, Opportunity Network will enable you to:
Connect to a global network of 30,000+ business leaders in 120+ countries
Access US$ 295 Billion total deal value
Secure new clients and source products/services
Raise and invest capital
Find partners, look for M&A, and have options to invest or divest in real estate deals
Click here to activate your free membership accounts to both the TiE Network and Opportunity Network. Use the email address that is associated with your TiE membership to gain access to this new benefit. You will have free access to this network until the end of 2020.
---
SEARCHING FOR A JOB?
Have you furloughed or laid-off workers, or lost a job yourself, because of COVID-19 restrictions? Check out companies hiring now on
www.workinnorthernvirginia.com
. The new website, launched by the Fairfax County Economic Development Authority (FCEDA), also includes the industries growing in Northern Virginia and resources to help upskill employees.
Click here
to go to the COVID-19 Job Resource page.
Thank You, FCEDA, for your partnership.
We are all in this together!
#TiEDcCares
---
TiE DC COMMITTEES
Below please find a list of TiE DC's current committees and the member that will lead each.
Annual Gala Committee: Pallabi Saboo
Emerging Tech/Cyber Committee: Praba Murugaiah
Events Planning Committee: Manish Malhotra
Finance Committee: Sundi Natarajan
GovCon Committee: Manish Malhotra
Membership Committee: Ravi Puli
Sponsorship Committee: Pallabi Saboo
TiE DC Angels Committee: Rajesh Rai
TYE Program Committee: Sumeet Luthra
---
CALENDAR OF UPCOMING EVENTS
Stay Tuned for More information About our Upcoming Events (to be announced soon):
HBS & TiE DC Present -- August 27, 2020
TiEDiversity Event -- September 22, 2020
Leveraging the TiE Network -- TBD
3rd Annual GovCon – October/November 2020
Annual TiE DC Gala – December 2020